Almonds are the one of the most widely consumed foods in the world. It is an essential ingredient in Mediterranean culture and is currently strongly rooted in the gastronomy of dozens of countries.
There is increasing demand among consumers to know the origin of food products. This is something we are very serious about at Importaco, where we have been taking care of this process for more than 80 years, in order to provide the highest quality, from cultivation to the final product.
As part of our commitment to sustainability and in alignment with the Sustainable Development Goals, we work with more than 300 farmers through the good agricultural practices programme to conserve the quality of the land and soil. Additionally, we respect the flowering and ripening calendar of the almond in order to guarantee adequate harvesting, shelling, selection and calibration of the nut. Once this phase is complete, we process the almonds in order to classify them as natural or blanched and determine their destination (for flour, flakes, kernels, sticks, pastes, etc.) before packaging them.
In Vall d'Alba, Castellón, we have a processing plant for almonds that is free from peanut allergens, where we employ a team of 85 professionals. Audits are constantly carried out to ensure food safety, quality and sustainability, and we have obtained the IFS, BRC and ISO 14001 certifications that certify compliance with the highest standards of traceability at all stages of the process.
In addition, through our Agricultural Integration Programme, which includes more than 150 farmers, we ensure that we comply with a sustainable production system and we are carrying out plans to eradicate bitter almonds in the 800 hectares where we cultivate this nut crop.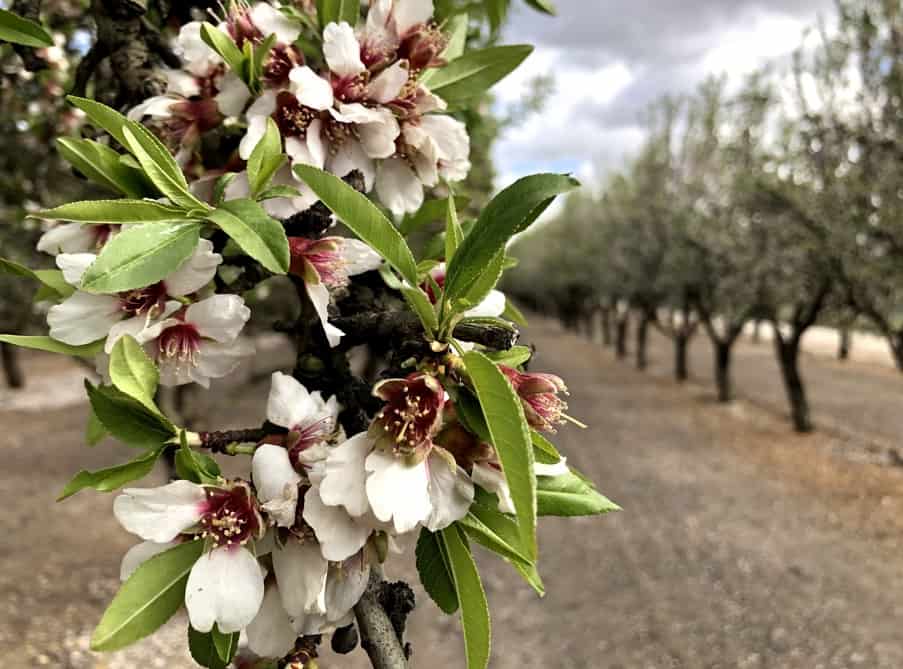 Food safety and sustainability in Almond Development
In each of the phases that are carried out, from the cultivation of the almond until it arrives on the supermarket shelf, we carry out health checks that cover nutritional quality, sanitary hygiene and technological quality.
Our commitment to traceability, food safety and sustainability is consistent throughout the supply chain. In fact, there is an Energy Management System in our almond processing plant that enables us to obtain more than 50% of the thermal energy consumed in the factory thanks to the use of a biomass boiler. Thanks to this boiler, we prevent the emission of 1,222 tonnes of CO2 into the atmosphere every year.
Almonds are one of the most in-demand foods on the market and at Importaco we offer different varieties such as Belona, Lauranne, Antoñeta, Penta, Soleta, Largueta and Marcona, all of which adapt to the different uses required by the food industry.
We are also committed to a sustainable production system that avoids land and soil degradation by supervising fertilisation, irrigation and pruning, as well as pest, disease and weed control. This way, we favour the integration of biodiversity and biological balance in the cultivation plots, and maintain our commitment to people's health and well-being.