Our specialisation in nuts and dried fruit has made us a leading company in the industry at European level.
We have 13 factories located in Italy, Turkey, Poland, the UK, and Spain. Most of them are located in Spain, more specifically in the Valencian Community. Of all of them, the volume of production and the development in the Sagunto factory, which specialises in the production of allergen-free sunflower seeds and pumpkin seeds, is the most impressive.
In 2020, the COVID19 pandemic and mass confinements boosted demand for seeds, which led us to increase the number of processing and packaging lines at the Sagunto factory. Thanks to this investment of more than 30 million euros in infrastructure, we process an annual volume of 17 million kilos of product and 90 million packages, and we are already the largest seed factory in Europe.
It has more than 12,000 square metres in which 100 highly specialised and qualified professionals carry out their professional activity.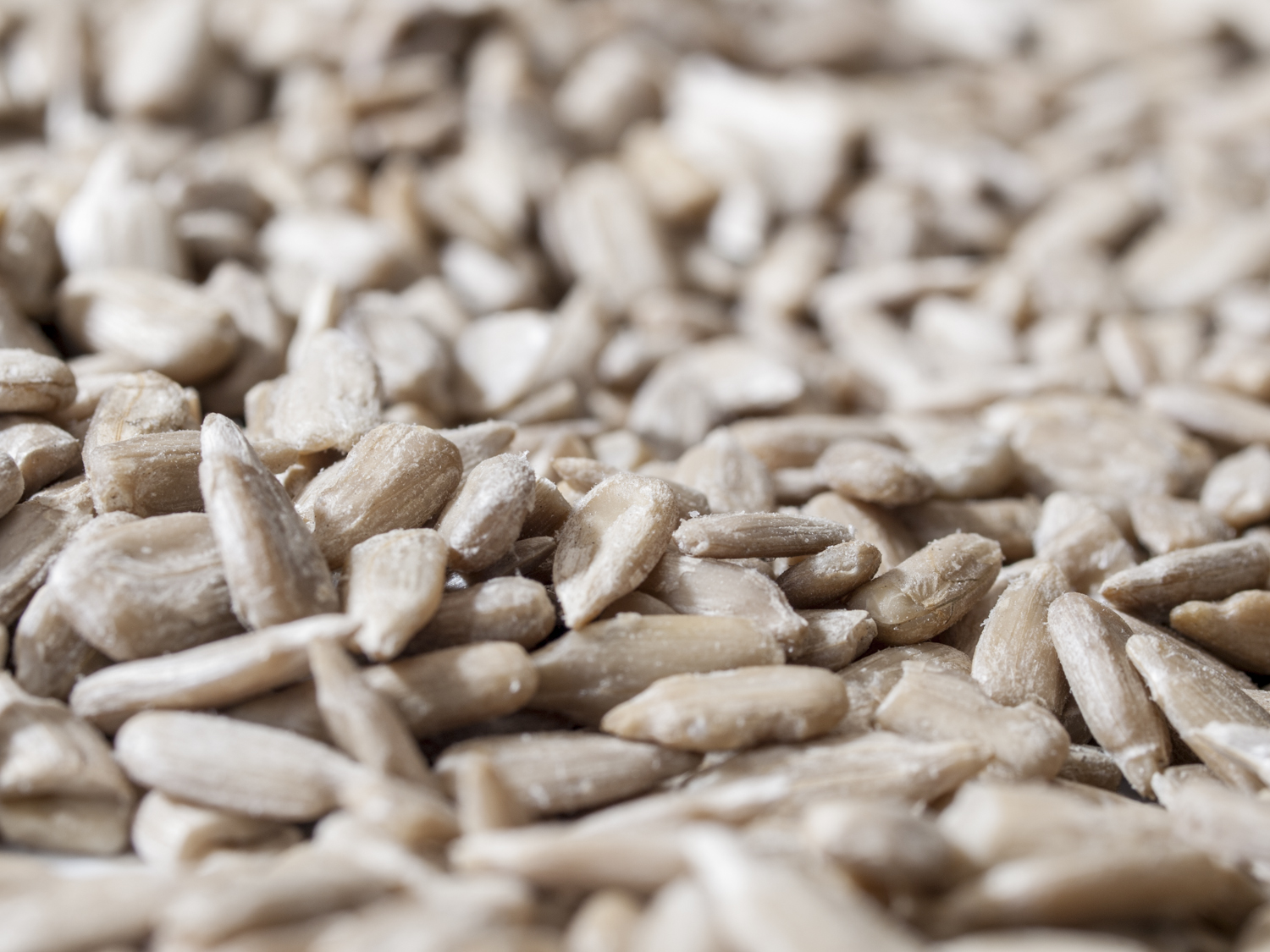 Spain's first allergen-free factory
The high level of specialisation of this factory has made it possible to eliminate the presence of nut and peanut allergens and has made this factory the first of its kind in Spain.
The production lines are equipped with the latest technology and allow processes to be monitored in real time. This thorough control of industrial practices has improved efficiency and has also improved the final traceability of the product, making the seeds accessible to people with special dietary and food safety needs.
Sustainable centre committed to recycling.
In keeping with our commitment to sustainability and our sustainable development strategy, all the facilities at this factory are efficient and have heat recovery and temperature and humidity control systems. We have also installed 1,000 solar modules so that 17% of the centre's energy is self-consumed.
The plant has the Zero Waste standard certificate, which guarantees the integration of circular economy criteria such as recycling and reuse of all waste from the production centre. We have different containers that allow us to differentiate materials such as raffia, cardboard, wood, scrap metal, plastic, wastewater, hazardous waste, as well as other varieties of organic and inorganic elements.
Quality, innovation, and investment in food technology define us as a company. The Sagunto factory has all these characteristics, as physical and chemical analyses of samples are carried out on a permanent basis in order to offer the highest possible quality end product.