In today's society, the nutrition and well-being of everyone, especially the next generation, is becoming more and more important. At Importaco, we are conscious of this and are developing Come sano, crece fuerte (Eat healthy, grow strong), a social project that aims to promote healthy eating and healthy habits among children, encouraging the consumption of fruits, vegetables, legumes, and nuts.
We have to keep in mind that nearly 41% of the child population between six and nine years of age is overweight, and only 2.4% of minors eat the recommended daily number of fruits and vegetables. This was revealed by the latest Aladdin study in 2019. Adding to this, there is an increase in sedentary lifestyles and the consumption of foods rich in sugars and fats. These food-related behaviors have been reflected in an increase in obesity figures and chronic diseases such as diabetes or cardiovascular problems.
Tackling this health issue is one of the main challenges for Importaco. But how do we make this change and improve the health of the youngest children? We have the collaboration of the Laura Jorge Nutrition Center, a team of professional specialists in nutrition, who give talks in schools to raise awareness among children and adolescents on this subject. Through the treatment of issues such as healthy eating, the harms of unhealthy foods, advertising, or marketing by the food industry, we give tools to young people so that they can take care of their health and increase their mental and physical well-being. The project has already raised the awareness of more than 1,000 children since we started developing it.
This education is essential in multiple of aspects of people's lives. The fact that adolescents, boys, and girls know the importance of maintaining a balanced and healthy diet is a source of satisfaction for us. Our social project is designed to raise awareness of the importance of maintaining a healthy diet that guarantees the nutrients necessary for people's well-being. Fighting malnutrition from early in life reduces the risk of non-communicable diseases such as diabetes and high cholesterol.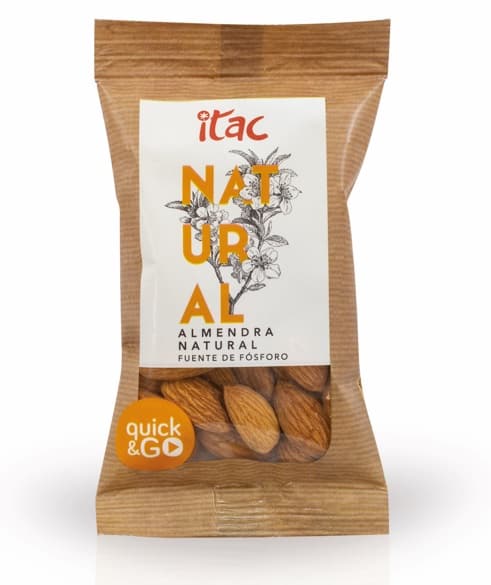 Nuts and dried fruits, great partners in the health and well-being of young people.
The inclusion of nuts and dried fruits in a healthy diet is very effective, since their nutritional composition has multiple benefits. Some studies explain that the consumption of nuts and dried fruits reduces some blood parameters such as triglycerides, low-density lipoprotein (LDL) or total cholesterol; and improves digestive health and cardiovascular health, blood glucose levels and blood pressure levels in the future. It is therefore important that children over five years of age, adolescents and young adults incorporate nuts and dried fruits at different times of the day, for snack, lunch or dinner.
Dried fruits and nuts have several nutritional properties, including polyunsaturated fatty acids, proteins, vitamin E, folates, ponifenols and oligosaccharides. They also incorporate minerals such as iron, calcium, magnesium, potassium, and phosphorus. At Importaco we have a wide variety of nuts and dried fruits to include in the diet of the youngest members of the family, such as cashews, peanuts, walnuts, pistachios, almonds and hazelnuts. Consuming them raw or roasted, and without salt will maintain all their nutritional levels.
Healthy eating is a fundamental right of children. Our "Eat healthy, grow strong" project helps children to acquire, choose and maintain healthy practices that guarantee their good development now and in the future.